You just never know when you might run into a learning opportunity...
like dinner out with friends, where there might be an octopus on the buffet that can be poked and prodded and examined.
Or eaten...
She didn't really. Sissy.


This shot is proof that homeschooling starts at a very early age: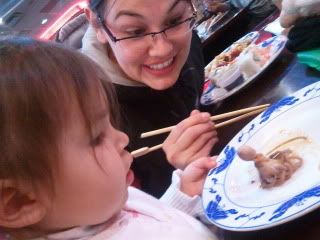 Thanks to my dearest friend Katie, for letting me put theses pictures of her adorable family on my blog!