I hope everyone had an excellent Fourth of July. :o) Ours was low-key, but nice.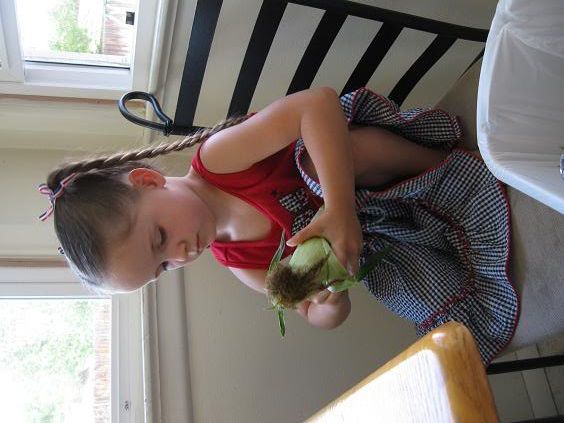 We went to the parade downtown after dinner. Chloe HATES fireworks, so I thought maybe she'd like the parade instead.
After the parade, Chloe went to her dad's house. Andrew, Cora and I walked to a nearby park to set out a blanket and watch the city's fireworks show. Cora thought crawling around in the dark on the grass was great fun. She wasn't in bed until after 11:00 last night, and was perfectly happy about it. Silly girl. She just loves being outside.