The bag I finally finished for my MIL.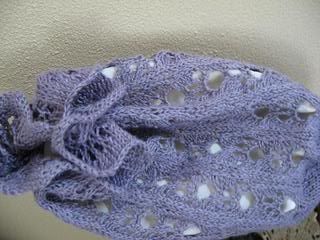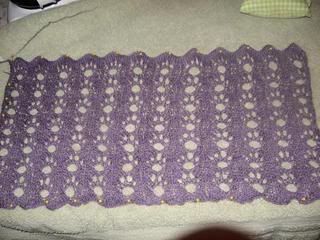 So far, everyone I've shown it to has kind of made a face. They think it's ugly. I guess I kind of think it's ugly too, I'd never use it. I'm not really sure she will, but the color is perfect for her, so she's getting it. And the knitting is really pretty good - that lace pattern wasn't the easiest I've done. So I'm pleased with the result, even if everyone says it's ugly.
Yarn: Euroflax original wet spun linen
Needles: size 3
Pattern:
Lacey Lovelies by Claire Crompton
- The Knitter's Bible: Knitted Bags
And since it seems I can't knit anything these days that people don't consider ugly (like my poor surf & turf sweater), I decided I better knit something that is inarguably cute: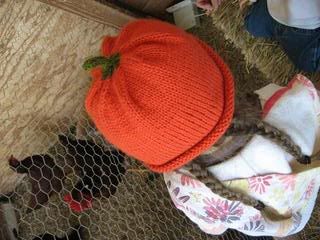 Yarn: Bernat Berella and Vanna's Choice
Needles: size 8 circs and dpn's
Pattern: None, except I used
this leaf pattern
for Cora's.