So we all carved our pumpkins. I'd always wanted to do one of the fancy kind and finally got to. We borrowed the pumpkin saws from my mom and printed out some patterns free from the internet. I'm on a pumpkin kick now. The first pumpkin patch we went to yesterday sold pumpkins for $1 each, no matter what the size. I wanna go buy like another $10 worth just cuz it's so much damn fun to carve them. :-)
So here are the finished products:
This one is mine
Here's Chloe's. she drew this face all by herself. There is another face on the side that she did from one of the internet patterns.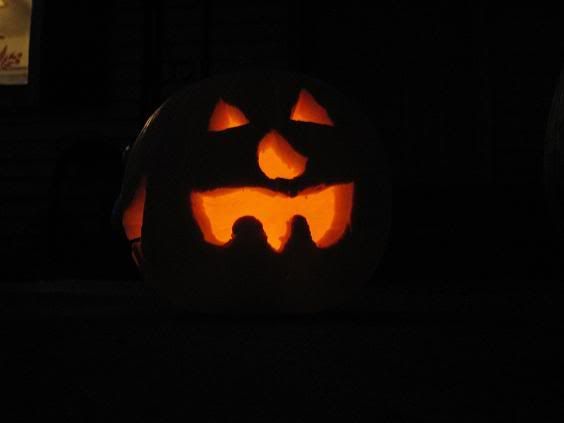 And the best for last - here's Andrew's. How flippin' cool is this?