Oh, it was a huge success! We had fewer people than we expected, but it was still great. She was such a good baby - didn't fuss once, and really had a great time. She only had one short nap this morning, so I was worried, but she was a doll the whole time, friendly and social and happy and loving her attention.
She LOVED the slip n' slide.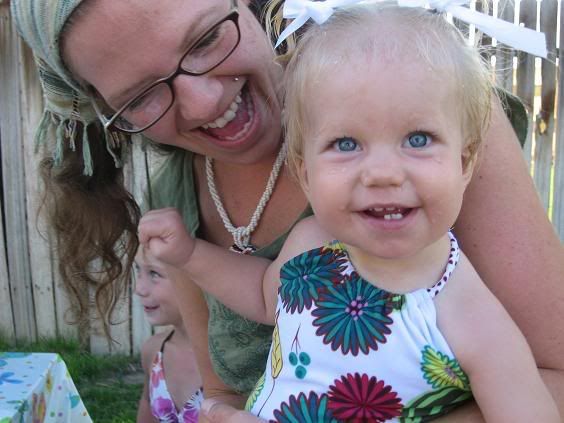 Mmmm cake. I can't believe how dainty she was about it.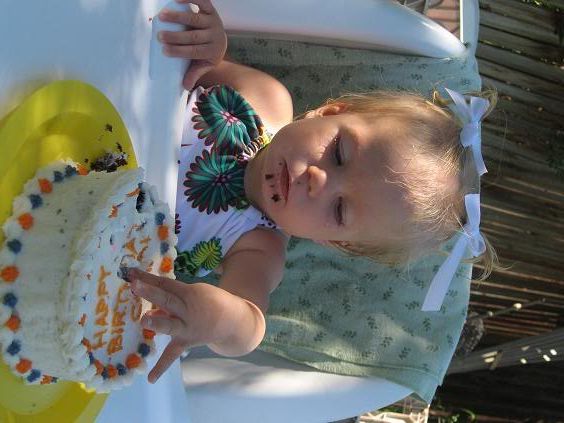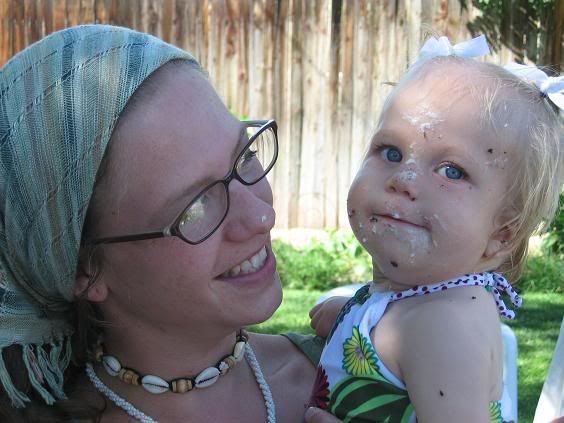 Sharing her carrot with Grammy (my mom).
Big sister had to help open presents... and play with everything to make sure it all worked properly. ;o)
Ooh, and she loved the balloons too.
Her pile of presents was a lot bigger than she is!
It was so much fun. Everyone had a good time - even the in-laws. (I think.) I was so worried something would go wrong, but it was honestly really great, and I loved it.
And now both girls are sleeping VERY soundly, and I'm about to head that way myself!