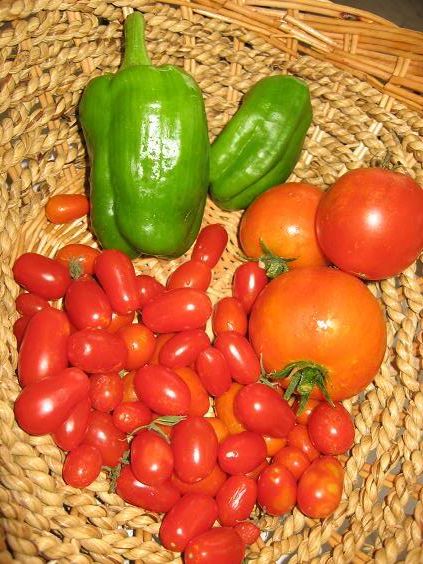 We've finally been getting some rain, and some days that aren't 98 degrees, and my garden appreciates it.
===
I managed to get everything put away from camping yesterday and all of the laundry washed. I also did the shopping for Cora's party decorations (we're having a butterfly party for lack of anything cuter.)
Parties stress me out. The thought of that many people and their children at our house makes me kind of twitchy. And we're not even really inviting that many, mostly just Chloe's friends and their parents, plus our parents.
I still have a million things to do. Mostly making food, and I need to make and decorate the cake (and then hope that neither the cat nor dog manage to eat it before the party.) And of course, I need to clean the house. I'm feeling rather overwhelmed, which is why I'm sitting here in front of the computer rambling to my blog instead of actually starting on it. Probably not a great plan...