It's been awhile since I took any pictures of stuff! I forgot to take a photo of my little brother's hat, I'll have to do that later.
Here's Tori's scarf. I hate fun fur. It's perfect for a little girl though.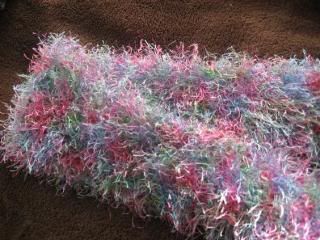 Lionbrand Fun Fur prints, size 15 needles, 18 sts, plain knitting.
Taylor's sock (I'm working on the second one now.)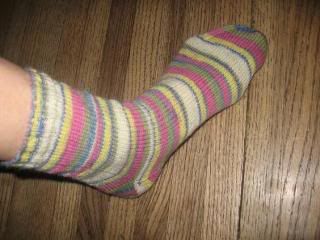 Red Heart Heart&Sole, pastel watercolors colorway, size 1 needles, using Stephanie Pearl-McPhee's "basic sock recipe".
I made my kids Christmas aprons, just 'cuz I can. I want to make one for me, too. :o)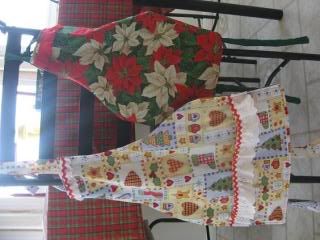 The Uber-comfy sweater. (I finished this back when Andrew was hunting.)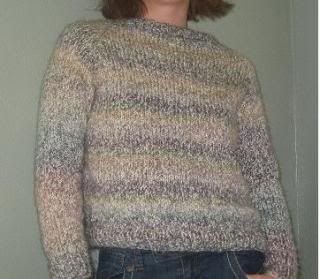 Size 10 needles, Lionbrand Homespun in "Tudor". Standard women's size 34 raglan top-down seamless sweater, pattern created as an experiment in KnitWare.
Ashley's Foliage hat: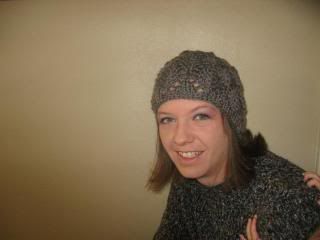 She's been asking for me to knit her something since I met her. Her birthday is Monday.
Foliage, from knitty.com, chunky yarn size. Size 10.5 needles, Lamb's Pride Superwash Bulky.
That's all for now. :o)