I made a soaker.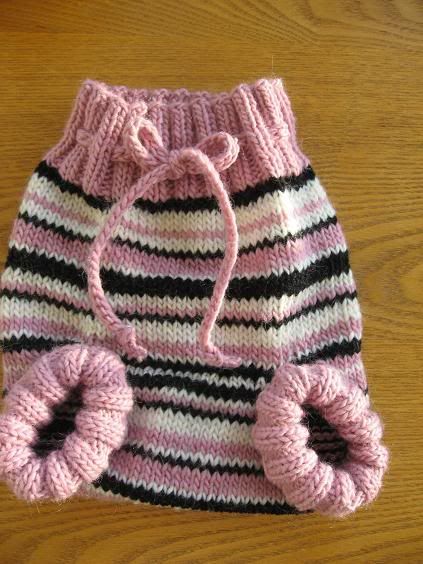 I'm rather pleased with it. Knitting stripes is never fun, but this was worth it. You have to admit it's one of the cutest butt covers you've ever seen.
Pattern: Fern & Faerie free soaker pattern, size medium
Yarn: Lamb's Pride worsted in victorian pink, creme, and some black I had leftover from a previous project.
Size 7 circular needs. The drawstring is a crochet chain that is slip stitched back.
Now I need to make at least two more. Little goober is growing so fast, I can't keep up!
Look: she stands.