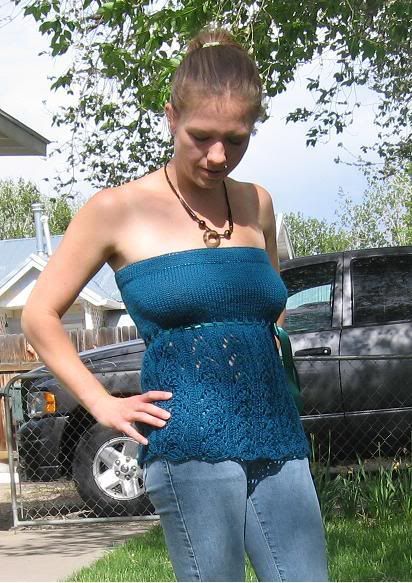 Pattern: Lelah tube top
Size 10.5 and 8 24" circs
Dale of Norway Dalegarn Heilo, 4 skeins, picked up at that yard sale. I totally wouldn't have picked the color for myself, but at $1 a ball, who can go wrong? I actually really like it.
Knitted a size medium on needles 1 size smaller than called for. I added a purl row at the fold for the elastic casing to give it a neater edge. I could've probably decreased 10 or 15 stitches, maybe more, around the top, it's a little looser than I'd like. It's also about an inch longer than it should be. It doesn't fit really great, but it fits well enough that I'll probably wear it some. It really isn't all that flattering on my less-than-impressive chestal region. I need a good strapless bra to push 'em up a little. ;o)
Close-up of the fish tail lace pattern:
Prior to blocking, with no elastic or ribbon (and some really funky flash effects):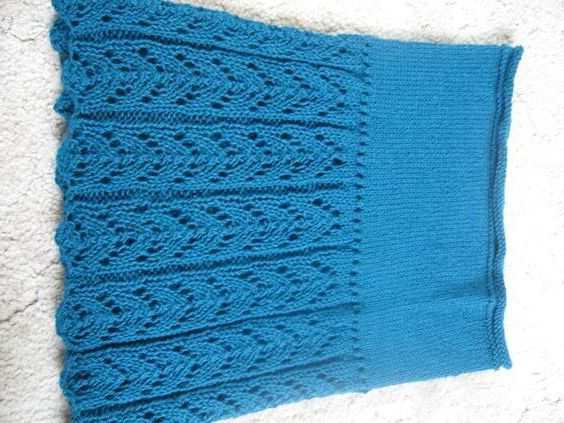 Took approximately 5 days' worth of knitting time, maybe two hours a day?