It's f-ing snowing.
It's spring. May Day even. We were wearing shorts and tank tops yesterday. I've got my flowers and veggies planted. And it looks like a flippin' blizzard out there.
My plants are all covered. I think they'll be fine. But wtf? SNOW in MAY? I'm irritated. I guess that means I'll be making myself useful inside instead of wasting the day away out in the sunshine.
===
Mother's Day is just around the corner. For Andrew's mother we got this:
It's a bird bath, or you could put bird seed in it I suppose, if you wanted. She loves purple with a sort of twisted passion. I'm pretty sure she'll love this. It's totally her style.
For my mom:
And a close-up: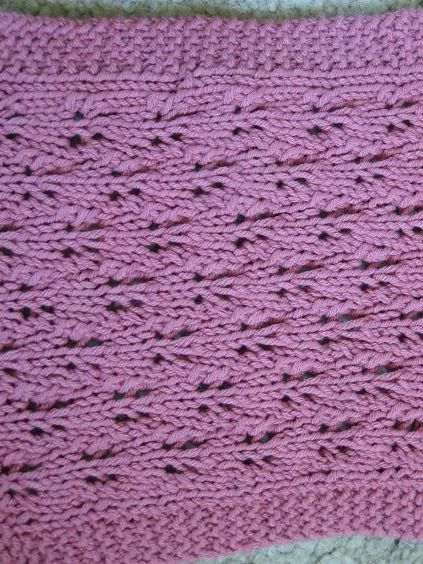 She requested hand-knit washcloths. These will match her bathroom. I hope she likes them.
Pattern:
Butterfly Lace Dishcloth

Size 7 needles, Lily Sugar & cream and LIonbrand Cotton-ease yarns (Loved the Cotton-ease. I'd like to knit something else with this!) I casted on 39 sts, did 4 rows of garter and 4 sts of garter on the sides. I'm pretty happy with them.
Andrew and Chloe have both asked what I'd like for Mother's Day. I told Chloe I want four or five balls of TLC Essentials yarn in the
Surf & Turf
colorway. It's cheap acrylic, but I love the colorway and I have a sweater pattern perfect for it. Other than that, I just don't know what I want. A day with my family home, but with Andrew taking care of the girls so I can do whatever I want. That would be nice. I hate having them gone, and I hate leaving them, because I get all anxious. But if they are here but taken care of, I can enjoy some 'free time'. Maybe also permission to buy the stuff I want from Joann.com for our Disney scrapbook. :o)
===
A couple quick pics of Cora, 'cuz she's cute: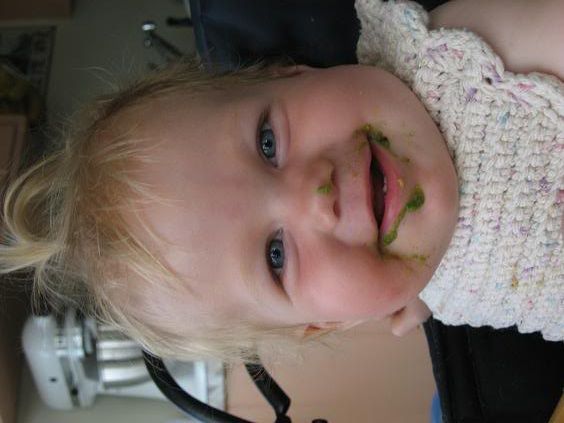 Reading a book with her auntie:
Well, I hope everyone else that *isn't in Colorado has a beautiful May Day!