Definitely much better with a hat.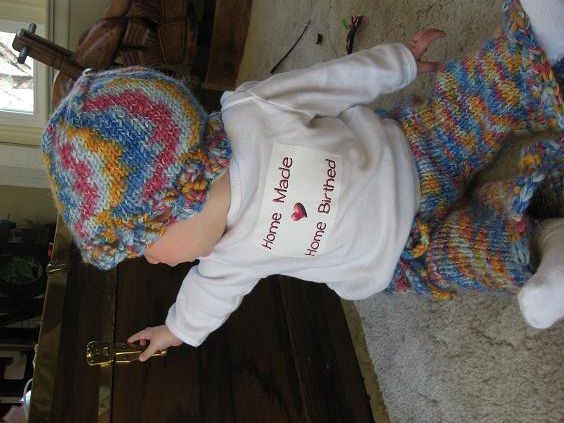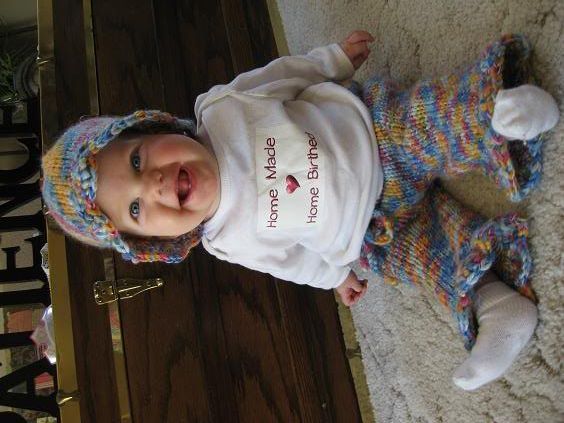 I took the girls to the mall yesterday to mail some stuff, and let Chloe play at the play area. Cora was so fascinated watching the kids that I got a little over an hour to knit her a hat to match her pants. :-)
And isn't the shirt great? I have more shirts for her, a few for me, and I want to make something for Chloe too. Does anyone have any good 'in your face' suggestions for a homeschooling tee for her? I want something like "No, I'm not going to kindergarten" or something to that effect. I'm so sick of people asking her if she's in school!