My van. Isn't she purty? :o) I'm still so in love.
A shot from the back, inside. Note Chloe's DVD player. It's on every time we leave the house. Spoiled much?
And the computer console. Doesn't look all that exciting, but it is!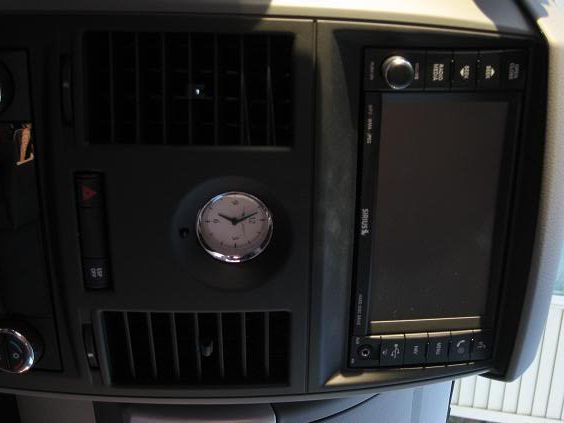 A few pictures of the egg hunt on Easter Saturday.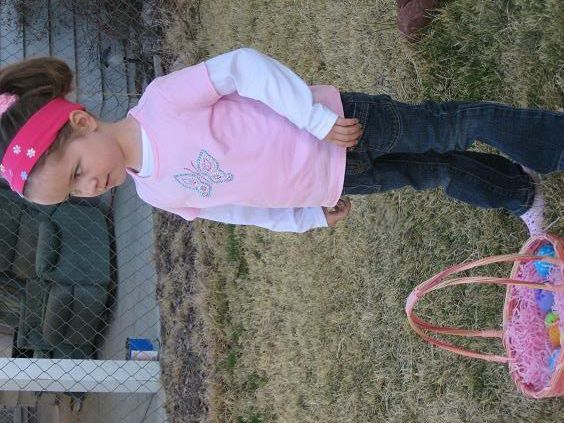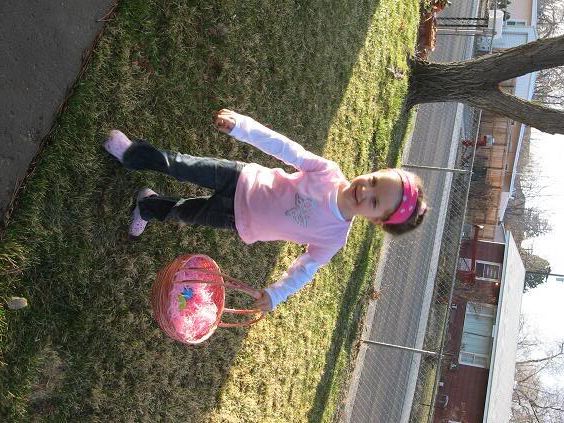 And Miss Cora in her walker. She likes it - she can sort of move backward in it, or Chloe pushes her around resulting in lots of giggles and squeals. :o)
Speaking of Cora... I got up an hour early this morning. I'd like to train my body to get up at 5 instead of 6:30, so I can get more done around the house before the girls wake up, but still have my morning computer time. Cora has no concept of time, and only knew I had been out of bed for half an hour, so it must be time for her to get up too. :::sigh::: so she's sitting here next to me, keeping me company. So much for getting extra stuff done!
===
I borrowed a book from my parents on Sunday, one I found on their bookshelf. My father has tons of interesting books on random subjects, I love it. This one is called "Down Home Ways". It talks about ways to do nearly everything at home without paying someone else to do it. There's a whole section on fiber - wools, spinning, dying, quilting, rug braiding, etc. I now desperately want to try dying yarn with natural substances. In Ouray there's a hiking area where you can find tons of lichen and mushrooms. I want to go collect them, bring them home, and color my handspun with them. Maybe I'll take the girls for a trip once we get back Disneyland next week. We can go on a mushroom hunt. LOL There is also a section that teaches you how to make butter with your blender, cheese from scratch, lotions and soaps and shampoo, even how to make lye.
Am I strange because I find stuff like this so fascinating? I just love the thought of doing some of the things homesteaders did a hundred years ago, learning what life must've been like for them. There was a certain art to homemaking back then, and it thrills me to learn about it. I see a lot of this stuff finding it's way into homeschooling lessons. What better way to learn history than to actually do it?
===
Well, I guess I better get off the computer and get my stuff done early as planned. Now I'll just have to sing and dance for Cora while I do it. :oP