Okay, so we're gonna try Blogger for a bit and see how we like it. I'm sick of Myspace being so difficult to navigate after your post isn't on the main page anymore. They need a better archives feature. I'm not sure how I'll like it here, but thought it was worth a try.
First things first, gotta try posting some pictures. Miss Chloe had fun outside last night!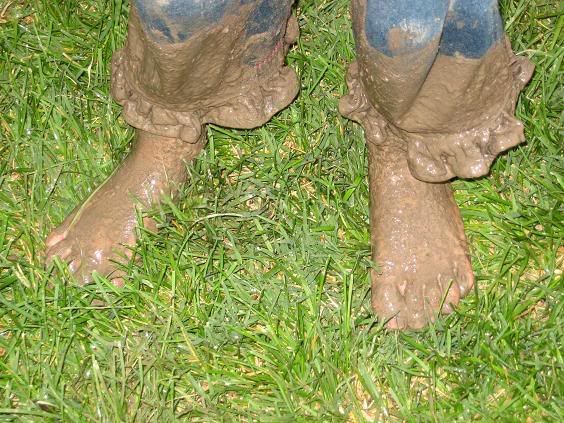 Should be a quiet day around here today - Andrew's taking my car to work, he dropped his off at the shop to be looked at since the 'check engine' light is on. Hopefully it'll be an easy fix. So that means Chloe and I will just be home today. The weather looks nice and cloudy, at least for now, so we might get some outside time before 7:00 for once, we'll see. I'll probably just spend the day knitting, scrapbooking, and playing with her once I get all my regular chores done.
I found
this pattern
that I would really love to start on, but alas, I must finish the sweater first so it will be quite some time before I can start on it. I need a new purse desperately though, so I think it'll definitely be the next thing I make. I hate finding patterns to make right after I start a big new project - makes me antsy!
Aside from that, not really anything new to report. Just sitting around impatiently waiting for some labor pains to start!