Ahhhh. 4 days of great music, skimpy clothing, 100-degree heat, and too much to drink. Who could ask for more? :o)
This is our third year at Country Jam together. Country Jam is huge - at least for our little town. Literally thousands of people, all packed into one gigantic alfalfa field to listen to great country music singers.
The line-up:
Marshall Reign
Western Underground
Collin Raye
Rodney Atkins
Lady Antebellum
Diamond Rio
Clay Walker
Josh Turner
Jamie O'neal
Jason Aldean
Tim McGraw
Chris Young
Joe Nichols
Little Big Town
Sugarland
Plus a few smaller-name bands/singers. Good stuff. We made it for most of the shows, but missed Sugarland, who is about to play as I type. :o\ Andrew has to be at work early though, and it's not worth sending him out to drive on three hours' sleep. So I'll just have to sit here and sing "All I wanna do-ooh-ooh-ooh-ooh...."to myself.
We had a great time, but honestly, Country Jam just isn't the party for us that it was when we first went. That first year we went together we camped for four days, saw every single show, drank two big bottles of Jack Daniel's.... We're a lot more low-key these days. I say we're getting old. :oP
So, on to the pictures. Some aren't great but whatever, I'm posting them anyway.
Josh Turner: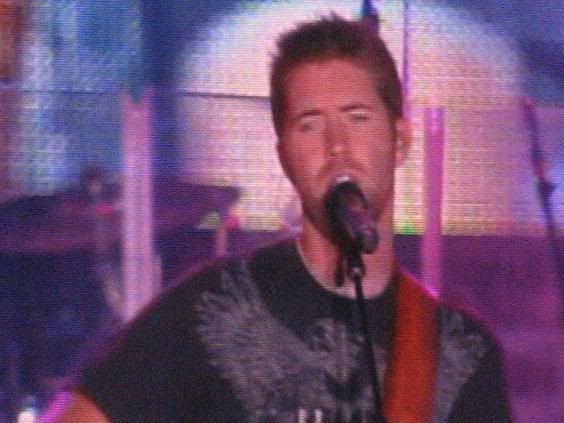 Clay Walker (one of my favorite acts this year, a great show)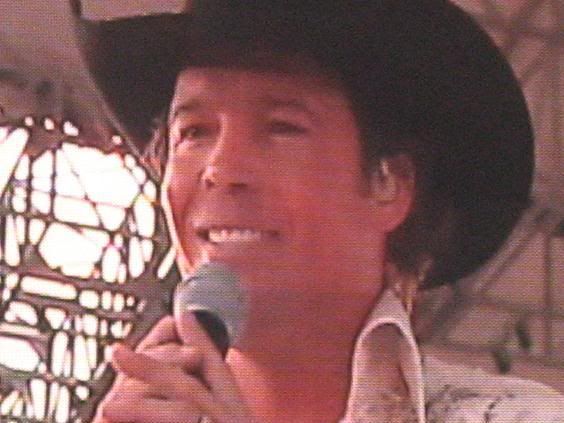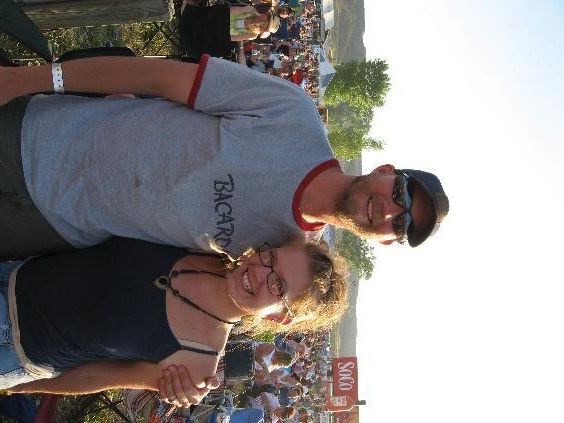 I used to have the BIGGEST crush on Collin Raye.
When I was twelve.
Tim McGraw. Awesome. Love him.
I made myself a top to wear. Okay really, I just chopped up a bandana, sewed it back together, and called it a top. Since I am not, nor will I ever be, in the kind of shape required to wear a bikini top like all the other girls out there, this was my attempt at tastefully clad in skimpy clothing.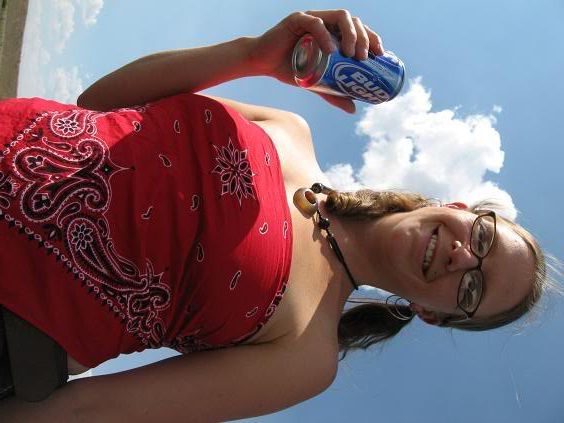 Jason Aldean.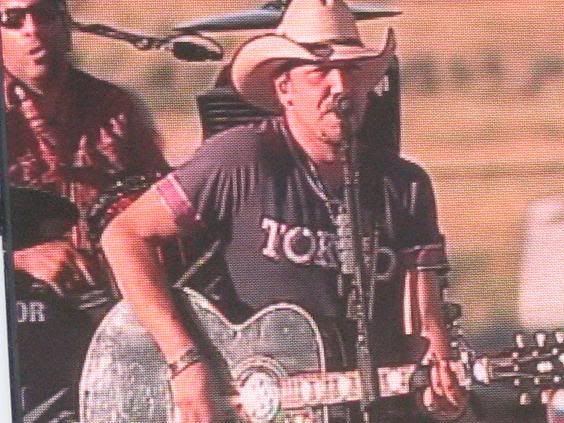 My hubby :o)
Our Country Jam beverage of choice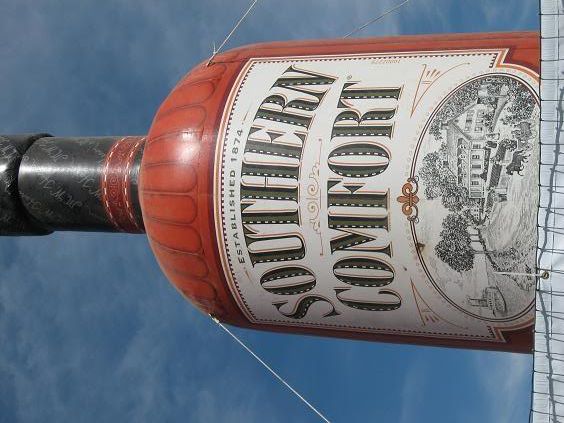 These little girls sang the National Anthem. They're called the Cactus Cuties, from Texas. They're between the ages of 9 and 14 and are pretty flippin' incredible. You can see them on YouTube, if you care to look them up. Totally worth the couple of minutes that it'll take.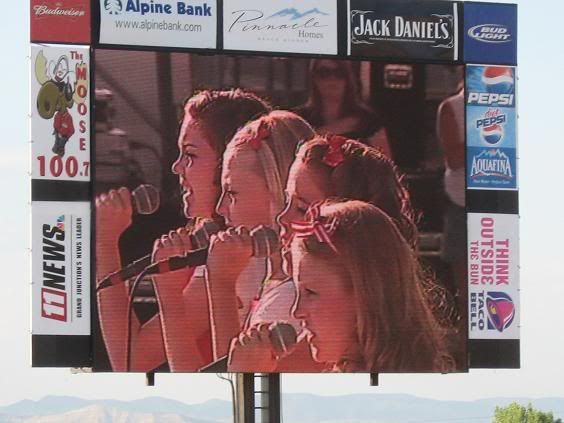 The Navy Seals Leap Frogs did a jump. Pretty awesome to watch.
And a quick shot of Joe Nichols:
Isn't he cute?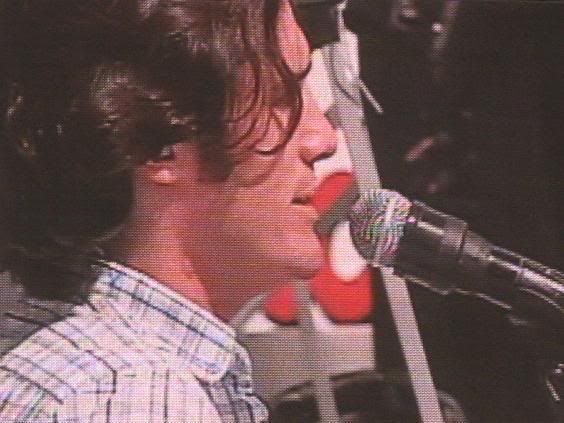 Love the way he runs his fingers through his hair...
Mmmmm hmmm.
And I'm happy to report that both girls did just fine. They stayed with my mom the first two nights (my mother is doing just fine) and with Andrew's sisters the last two days. I think Cora missed me (Chloe sure didn't!) but she did alright for the most part. I'm glad it's over, in a way, because I hate leaving her. Especially today - at the in-law's house. Ugh. Happily, I was wearing a tube-top that said "Serve Friggin' Cold" today, which everyone at the in-law's house saw. I'm sure my mother-in-law was horrified, which added to the pleasantness of the day. ;o)
And that was Country Jam. Were talking about getting VIP tickets and camping the whole time next year. We'll see if we're actually up to it once that time comes around. I'm not as young as I used to be!