...but we all know I can't help myself when it comes to making stuff.
Remember this dress I made for Chloe? It was back in June of '06. She was three in this picture.
So I love John Deere fabric. Especially when little girls wear it. There's just something cute about that, isn't there?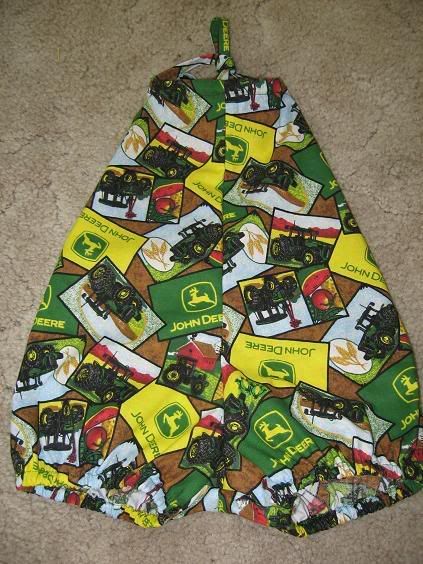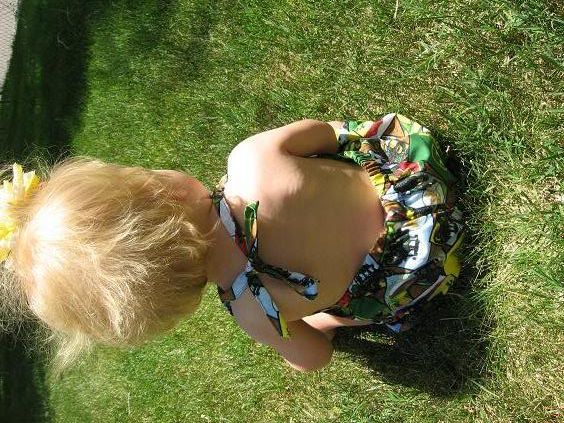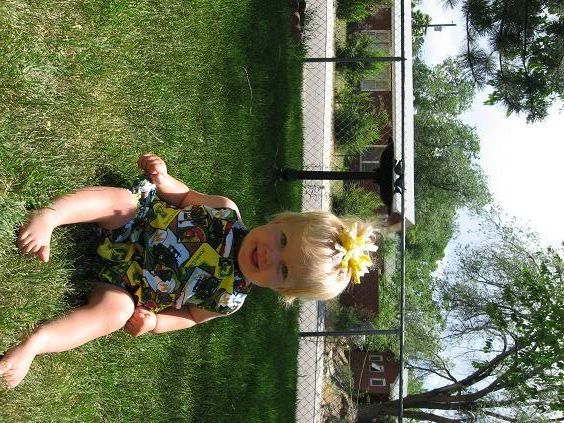 So I made this li'l creeper for Cora yesterday. I went to Wal Mart and had to walk by the fabric section, which I'm incapable of doing without making a purchase. At least fabric at Wal Mart is cheap. :o) The pattern was a Simplicity from 1977, size 1. Super-simple pattern, no buttons, zippers, etc. Just a few strips of elastic. I wish I had more sizes of the pattern, I'd totally make them.