I have discovered that my impatience leads me to post many a blog that are photoless. I hate sitting there waiting for pictures to upload from my camera. How terrible is that? Anyhow, I uploaded some pictures last night so they'd be all ready for me this morning. :o)
Our neighbor came over the other day with a bag full of old hats and aprons and such for Chloe, things that were her grandmothers. There are some very neat things!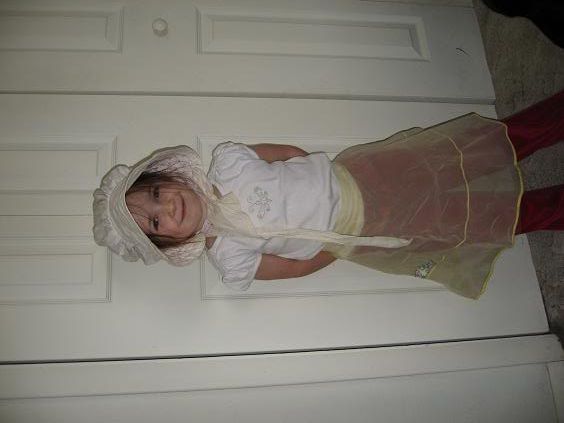 Tea party:
Every time I go to use my tape measure, I have to search the house for it too. Here's the little thief taking off with it.
This is what creativity looks like:
I'm making a wedding album for us. I'm very excited about it - I'm hoping to be done by the end of the week. All that mess, and so far, I've made one page. :oX