Alas, the mystery is solved, I found the camera. It was next to the towels in hall cabinet by the bathroom. Why? I haven't a clue. The same reason the dish soap can sometimes be found in the refrigerator, and my car keys have been known to hide in the silverware drawer. I do things without having any knowledge of it, because my mind is on a million other things, and autopilot malfunctions.
It's a symptom of Motherhood, no?
===
So, here are a couple pictures:
Here's the color we painted the living room. I need to get a finished shot now, it's really quite lovely.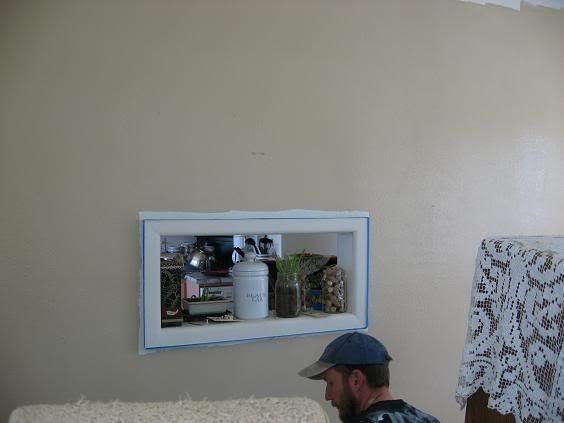 And here is my Central Park Hoodie. Oh, I'm in love. I ended up not ripping, and it looks like the 36 will be just the right size. This is a pretty good representation of the color, a sort of olive green color. The yarn is :::hangs head in shame::: Vanna's Choice, by Lionbrand. It's uber cheap acrylic. But ya know, it's a whole heck of a lot softer than Red Heart, and it's knitting up beautifully. And hey, it's machine washable, you can't beat that!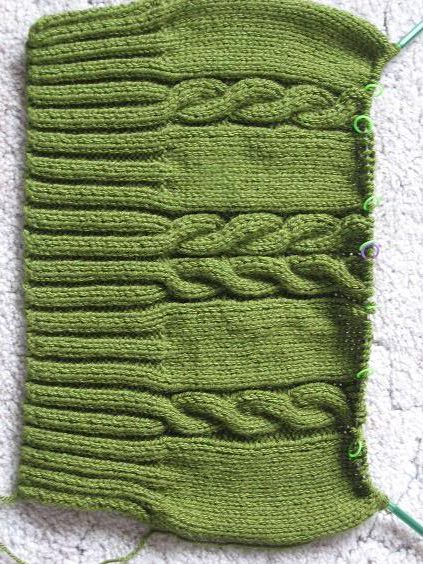 ==
I'm having some girls over this morning to knit. I'm kind of excited - I've never really taught people to knit before, and now I'll be teaching several. But the thought of having some other moms, with kids the same age, to sit around and knit with, is very appealing to me. So keep your fingers crossed that it goes well! Maybe if I had real people to talk to once in awhile, I wouldn't blog so much. :-P