A finished project:
Pattern:
A Hat Fit For a Boyfriend
Yarn: LionBrand Wool Ease in Forest Green Heather
Needles: size 8 circs and dpns
Notes: knitted the rib for 6.25" instead of 5.5 as the pattern suggested. Otherwise, I followed it exactly and it turned out great! Yay! He shall now have a warm head and ears out in all that cold.
We had Sarah and her two younger kids over today to play in the snow. I know it looks like they're wrestling, but they were actually 'swimming' in the snow. :o)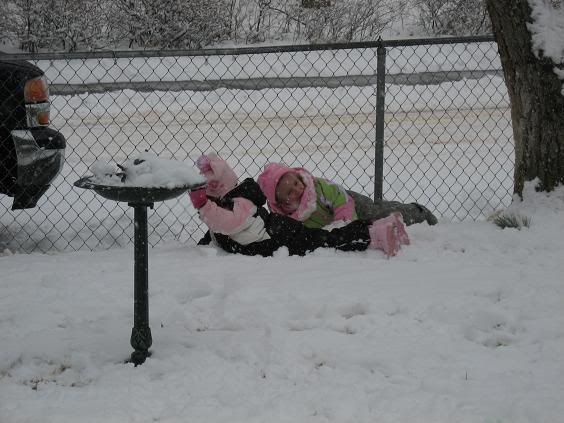 We FINALLY got enough snow to build a snowman. Err... snow bunny. :o) I was so excited! I love snow when there's enough to play in and I don't have to drive in it.
Milo took no time at all to figure out exactly where the best bed in the house is. We've been letting him have access to Chloe's room now too, and he's doing great. He really and truly loves his new girl - they are so great together! Now if the dog would only realize that Milo is NOT a toy...