It occurred to me that I haven't posted any of my recent project pictures. I've posted them on Ravelry, but not here. So, here we go.
The fuzzy pink kitten. I wasn't thrilled with it. Chloe wasn't either. In fact, she called it "creepy" and refuses to have anything to do with it. :::sigh::: see if I ever knit her anything again. Hmphh.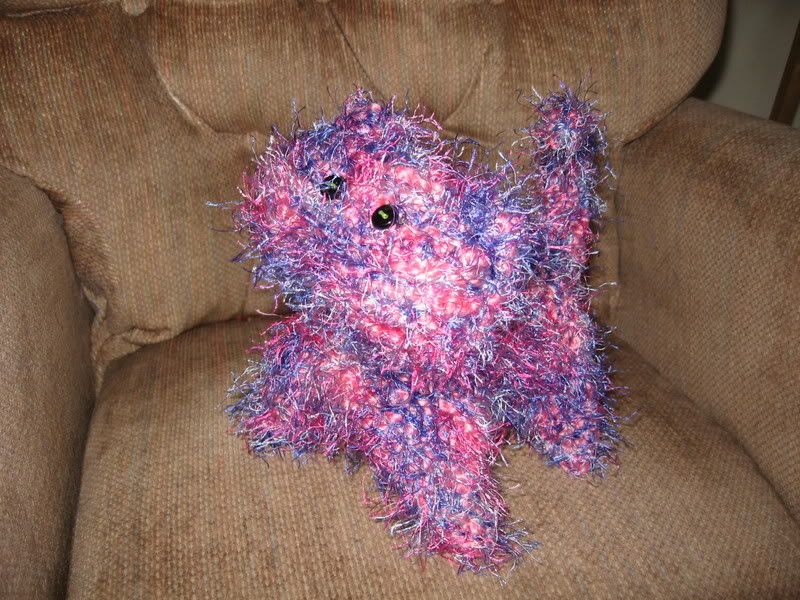 The "Monkey" socks from knitty.com. Made from Paton's Grace in Taupe, two balls, size 2 needles. Loved this project, love the results. Very comfy and they wash beautifully.
"Leafy Lace Scarf", found the pattern on Ravelry. 2 balls of Cleckheaton Country Silk 8-ply in a turquoise-y color, size 8 needles. Quick and fairly simple, except that I can never remember what row I'm on when I knit lace and I never remember to write it down. This one is for my brother in law's wife for the 'winter gift exchange' since hubby's family doesn't celebrate Christmas.
Lace Photo Mat from Handknit Holidays, the book my dad gave me for Christmas. Super quick knit, took two days. Size 2 needles, Omega Sinfonia cotton yarn. This one is for my sis-in-law.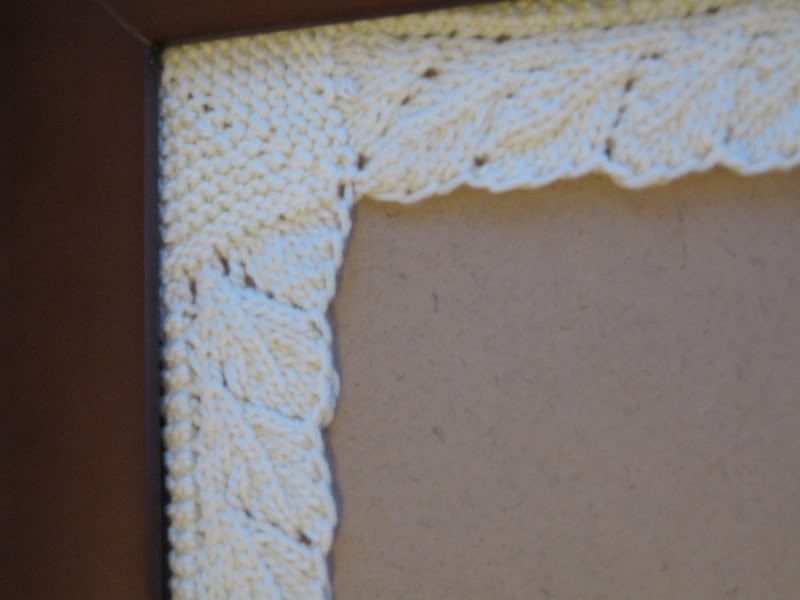 Cora's sweater - top down seamless yoke-style cardigan made from 2 balls of Mosaic Twist. Very simple pattern, I designed it using KnitWare sweater designing software. I added a crocheted shell border. I want to put the border on the sleeves as well, and maybe around the collar, but I ran out of yarn and they won't have more till Friday. We'll see what I do. It still needs buttons. If I get motivated I may type up the pattern and put it on here for anyone who might want it. It's really a nice, handy little pattern that could easily be altered for other designs.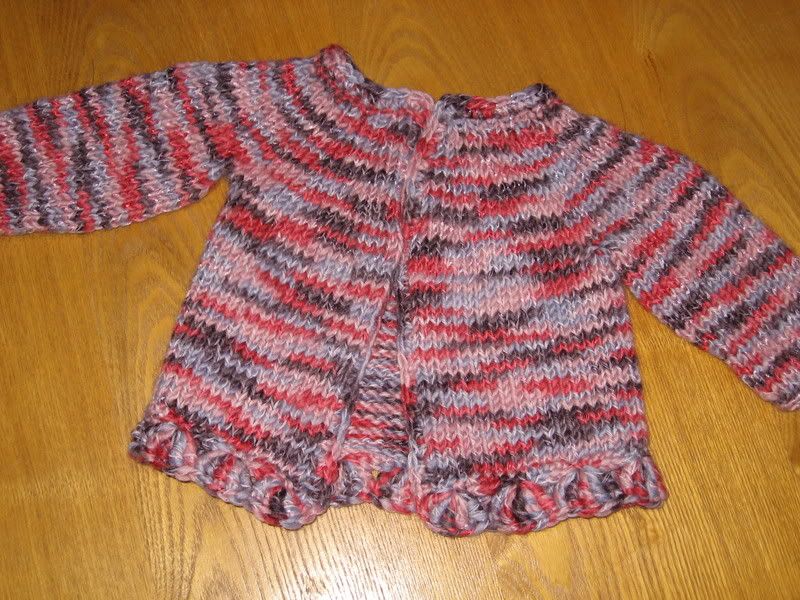 So that's it for things I've finished recently. I think I'm going to cast on a hat tonight. I'm on a knitting kick right now, can ya tell? :-P